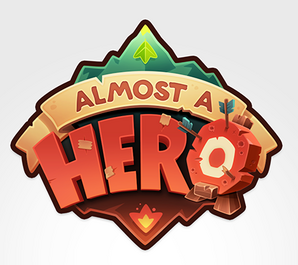 Welcome to the Almost A Hero Wiki

[

]
The Almost A Hero wikia is still in its early stages. If you have progressed deep into the game and have knowledge of certain heroes, maybe some items not listed yet, or generally have something to add, feel free to add it to the wikia, and maybe even sign up to have your contributions recorded, it would be greatly appreciated.
What is Almost A Hero?

[

]
Almost A Hero is a Free-to-Play (with in-game purchases) iOS/Android game launched March 15, 2017.
The game is a idle/clicker and incremental game, where you are able to train a variety of wannabe heroes, and help aid them in their quest to defeat endless waves of enemies.
Links around the wikia

[

]
Common to all modes:
Game modes:
Need help around the wiki?

[

]
If you are new around the wiki, or notice any issues, you may contact an active administrator to help you.